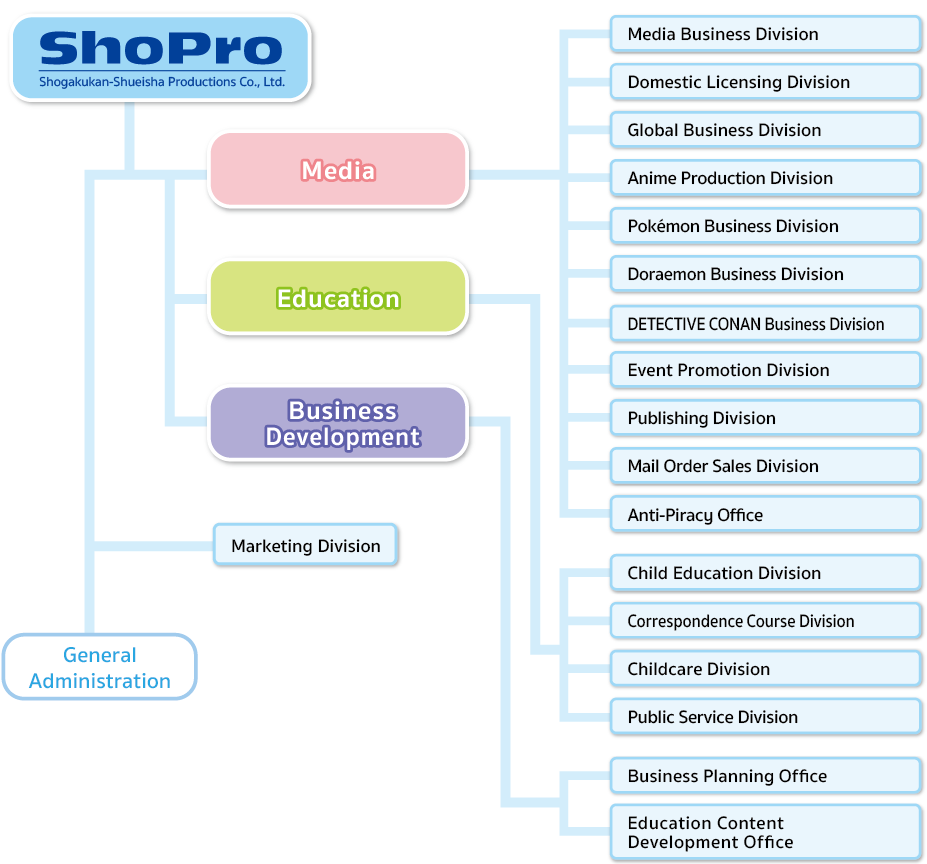 Media
Building upon over 50 years of experience in entertainment licensing, ShoPro's Media Division nurtures entertainment IP through a sophisticated and diverse mix of media support, which includes licensing, TV programming, event promotion, publishing and mail order sales.
This support is carefully planned and strategically implemented to establish each brand in its appropriate market, maintain brand integrity and promote long-term growth.
Through this unique approach, ShoPro has continuously proven its expertise in entertainment development, with the underlying objective of transforming children's dreams into reality.
*IP: Intellectual Property
Education
The ShoPro Education Division offers its educational services to a wide range of age groups. These services include child-care services for young children, foundation subject studies such as English, Mathematics or Japanese for school children, cultural and language classes for seniors, and correction- al facility education programs for adults.
Based on our experience and know-how in managing various educational events, programs, and facilities, ShoPro has recently been expanding its business to the area of PFI/DMS.
*PFI: Private Finance Initiative
*DMS: Designated Manager System