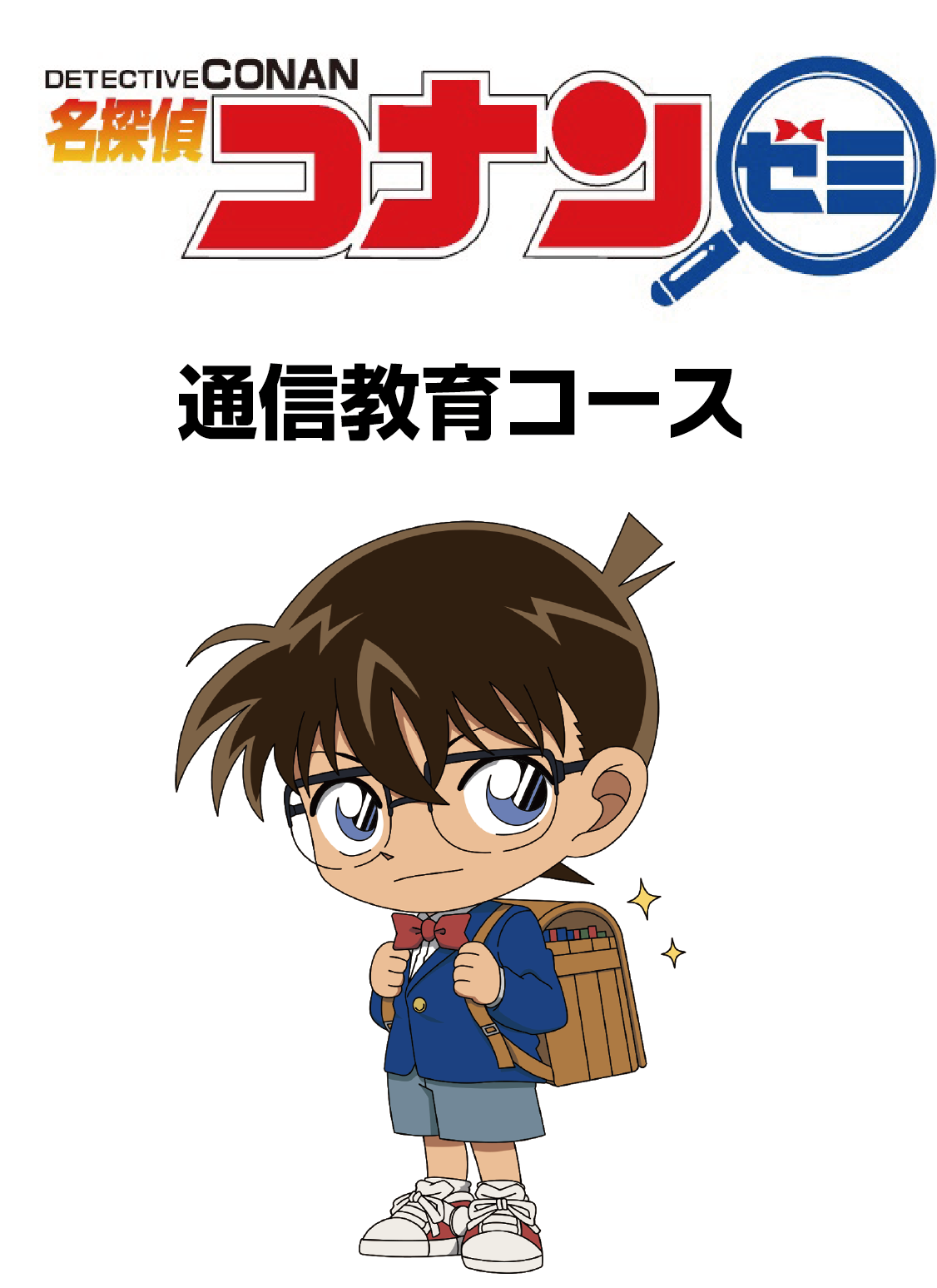 ⒸGosho Aoyama/Shogakukan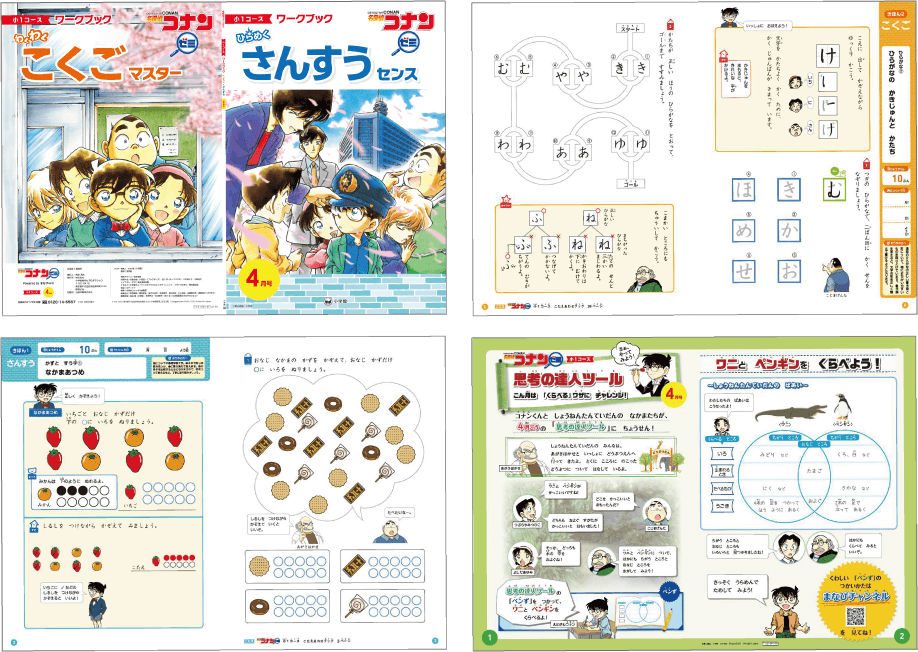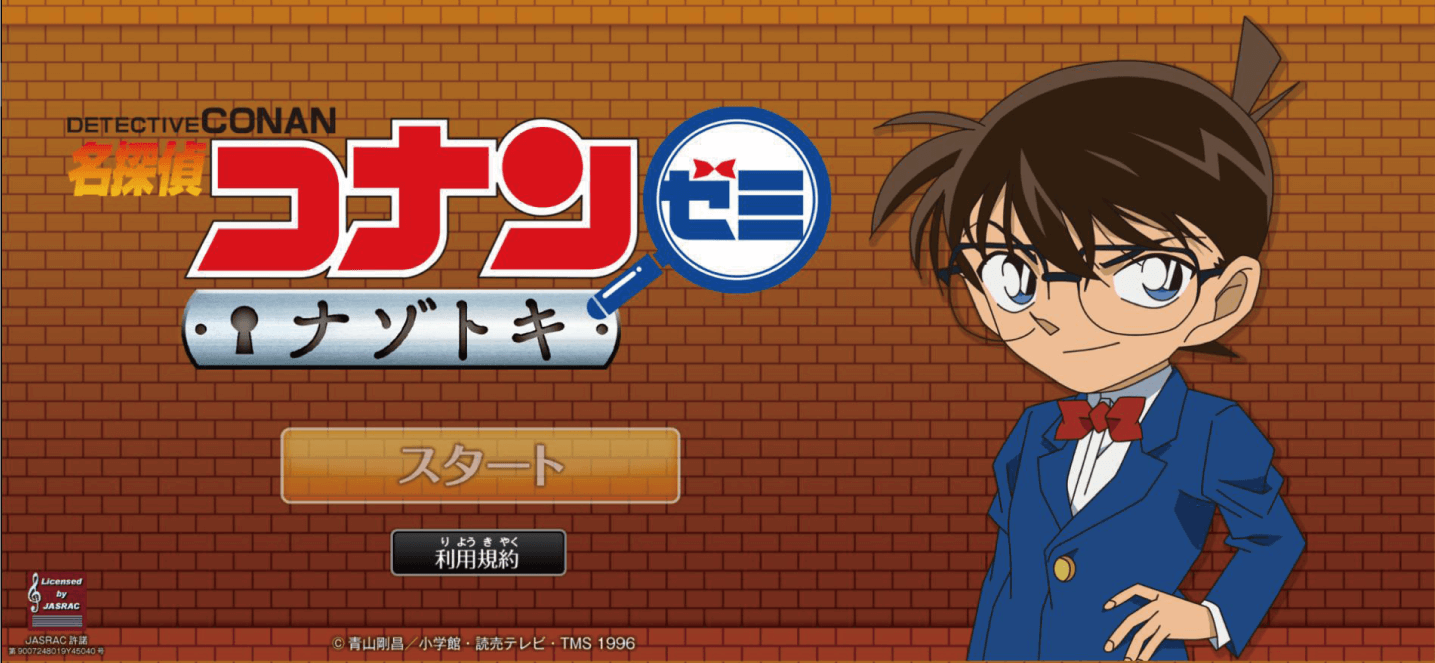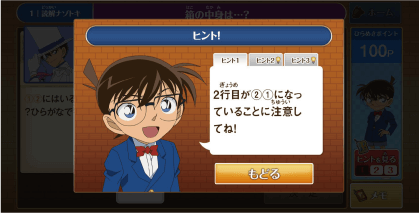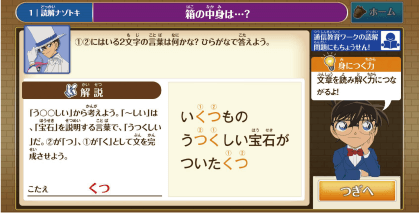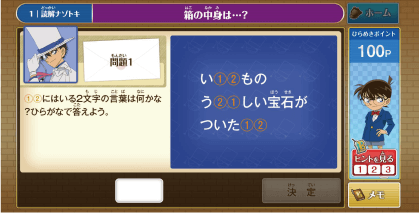 ⒸGosho Aoyama/Shogakukan ©Gosho Aoyama/Shogakukan, Yomiuri TV, TMS 1996 Ⓒ名探偵コナンゼミLLP
Detective Conan Zemi
Detective Conan Zemi is edutainment content brought to you from the world of Detective Conan.
Two services are available: "Detective Conan Seminar Correspondence Education" for elementary school students and "Detective Conan Seminar Nazotoki", a Nazotoki browser game.
Detective Conan Zemi
correspondence courses
Let's learn together with the characters of Detective Conan!
The correspondence course produced by Shogakukan Manabi With is a fun and effective way to learn subjects!
The average annual retention rate is 96%!
Each month, a workbook will be delivered to your home to help you learn the basics of Japanese and maths. Six courses are available for grades one to six.
Detective Conan Zemi Nazotoki
Fun to solve!" Level up your 5 powers with Nazotoki!
A browser game in which players can enjoy the story of "Detective Conan" delivered every week while solving puzzles. There are two courses in total, which can be selected according to the difficulty level of the riddles.