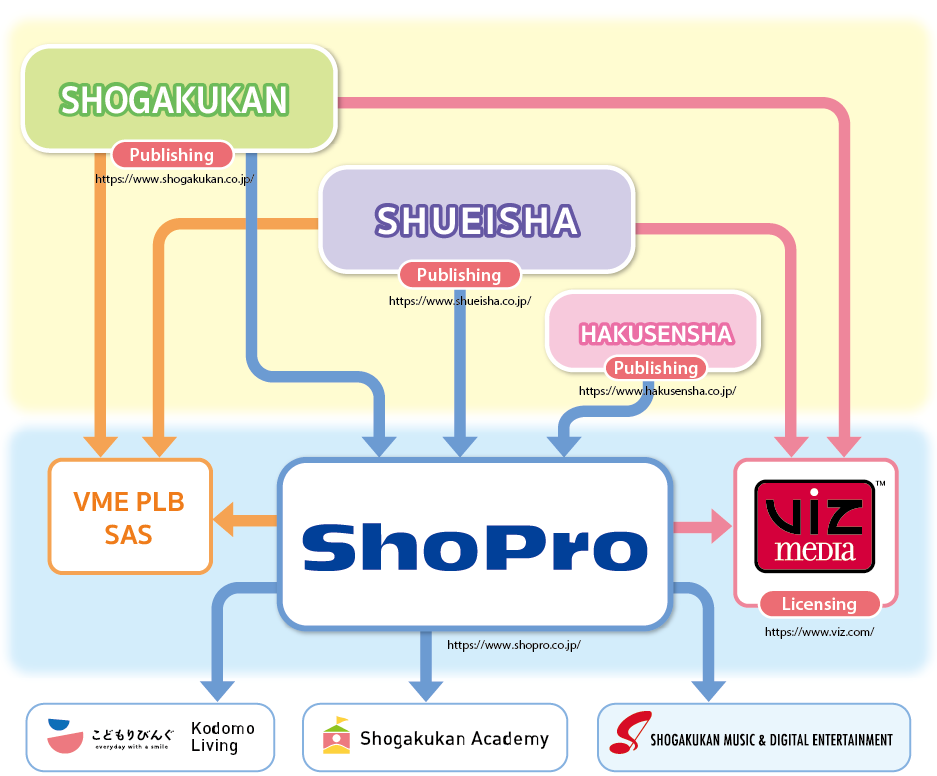 ShoPro and group businesses
ShoPro is a subsidiary of Japan's largest publishing houses; Shogakukan Inc. Shueisha Inc. and Hakusensha Inc. Together, they distribute the majority share of the most popular magazines and comic books in Japan.
ShoPro was founded in 1967 to license and merchandise intellectual property (IP) owned by Shogakukan Inc. ShoPro has since experienced steady growth and expanded into two main sectors; the Media sector and the Educational Development sector. They represent some of the world's most popular entertainment brands for the Japanese market.
By maximizing the advantages of close relations between all Shogakukan group companies, ShoPro provides Shogakukan and Shueisha intellectual property, as well as client companies overseas, with powerful licensing and merchandising programs supported by a comprehensive blend of selected media.